Marriage
A civil marriage ceremony offers considerable freedom of choice.  You can choose the celebrant, the date, the time, the place, the words, the music and the style of ceremony you desire.
A minimum of 5 people need to be present for a marriage to be valid –  the Bride and Groom, Celebrant and two Witnesses over the age of 18 years
Traditional and formal, casual, theme, fancy dress, small or large, in whatever setting you wish, this is limited only by your imagination.

Up to ½ hour is usually allowed for a ceremony, although this can vary.

A non-refundable deposit of $100.00 is required to secure a booking at which time the 'Notice of Intended Marriage' form is lodged with me.

Additional costs apply when travel and accommodation are necessary outside Hobart area or when an Interpreter or Translator is required.

As your Hobart Marriage Celebrant, the services I offer cover:
as many meetings and contact as your wish;
purchasing of the required certificates;
completing and lodging the legal documentation before and after your ceremony;
providing a copy of my wedding portfolio book – containing samples of ceremonies, lots of ideas, wording, poems/readings, symbolisms etc. including the basic structure to a ceremony which indicats the 'optional' and 'mandatory legal' elements and requirements, to help with creating your ceremony.
assisting with creating your ceremony.
performing the ceremony, arriving up to 1 hour before your ceremony to set up;
travelling in the local area;
providing a table, cloth, cloth and pen if required;
providing PA sound equipment with microphone if required which provides for CD or IPOD usage;
visiting the venue/location before your wedding;
rehearsal if required.
Please email me for a full copy of the services I cover.
All Celebrants are bound by a Code of Practice, which your Celebrant will provide or you can obtain from the website.
Renewal of Vows
A meaningful and touching ceremony for yourselves, children, families and friends. It is important in life to take time to pause, reflect and reaffirm.
After all, if you have you been married for 25, 30, 50 years it is a truly amazing accomplishment – an accomplishment that you should celebrate! Even if you have been through some rough times, you have survived them together and it is a happy thing to rededicate your lives and love to one another in a 'Vow Renewal Ceremony'.
It is also a wonderful example to set for your children and grandchildren.
Can you imagine a more beautiful scene than children watching their parents joining hands and hearts as they affirm the magnitude and strength of their enduring love?
Re-affirming the tremendous love that has matured and deepened with the passing of years. What greater life/love lesson?
Remember when you write your wedding renewal vows, that a vow is a pledge or a promise. Just because you have already vowed certain things, does not mean that you cannot vow those things again. Then again, there may be things you have learned in your years together and thus you may make new vows that you would like to make to each other as you move forward in your lives together.
There are no legal requirements for a 'Renewal of Vows' Ceremony, so no Birth or other Certificates are required.
A 'Renewal of Vows' Certificate is provided.
Commitment of Love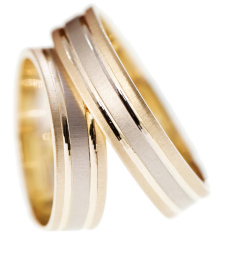 A public declaration of life-long commitment, love and dedication between two people.
Love commitment ceremonies mean many different things to different people.
For couples who choose never to marry, but still like to have a celebration of their love for each other.
For  same sex couples who are unable to marry legally who wish to celebrate their union through a ceremony.
It can be an intimate exchange between you and your partner, or a family rite of passage to strengthen the bonds between parents and children in a new unmarried stepfamily.
The occasion can be shared with family and friends or the ceremony can be held in private without guests.
Most of the components of a Marriage Ceremony can apply equally to a Commitment Ceremony, the difference is that the mandatory sections of the Marriage Act are not included.
There are no legal requirements for a Commitment of Love Ceremony, so no Birth or other Certificates are required.
A 'Commitment of Love' Certificate is provided.
Name-Giving
Naming Ceremonies is an alternative for those who prefer not to have a religious ceremony for their children and is not to be considered a baptism or christening.
It is a joyous and happy occasion providing proud parents with a wonderful opportunity to officially welcome their child into the family and the community.
A lovely time for Parents, Siblings, Godparents/Guardians/Mentors and Grandparents to play a significant role on the day.
Lighting of candles, a Sand Ceremony Ritual, a Wishing/Memory Box, music, bubbles or releasing balloons can be used to enhance the ceremony.
A 'Naming' Certificate is provided.
Funeral Services
A time to say farewell to loved ones by honouring them with a personal and meaningful celebration which reflects all the threads of their life.
To have someone lead the service on behalf of the family allows family members and friends the choice as to how much involvement they would like to have on this day.
It is not an easy day and this can also change on the day for family and friends who find that they are unable to participate as they had planned.
Having someone to step in and help is comforting.
I would like to think that in such a short time, I gain an understanding of you, your family, and your history in order to deliver a service that is meaningful so you do not feel that a stranger is leading the service.
As your Hobart Funeral Celebrant, I am there to support, guide and care for you throughout this difficult time.
Pre-planning your own Funeral Ceremony
We plan our own weddings, our birthdays, other celebrations, and equally as important as it is to prepare our own 'Will', it is important to make our family and loved ones aware of what is preferred for our own funeral – another celebration of life.
It isn't something we really want to think about, but in some ways, it is easier while we are healthy and the possibility of this event seems so far away.  It provides you with the opportunity to have your own input and take some burden off your family and loved ones and can ensure you of your own personalised and appropriate ceremony.
Many pre-plan and pre-pay for their Funeral with a Funeral Home, but thinking about the actual ceremony is another step.
There are so many options  to make your ceremony personalised, special  and meaningful, alleviating the responsibility placed on family and loved ones, especially on those who may not know what is required at a time when there is sometimes only days to prepare.
Choosing your favourite music, songs, poems, readings, prayers, documenting your life, thoughts and funny stories, the place the funeral is to be held, involvement of family and friends can all assist your family during that very difficult time.
When we lose a loved one, time seems to stand still.  We are faced with the past, the present and the future all at once – our life utterly destroyed.
We want to cherish the memory of our loved one but grief takes over and there are so many emotions.
Grief is an expression of our love and that is why we feel such pain and it hurts so much.
How can we acknowledge and recognise the beauty and the purpose of their life, and best celebrate their life when it is difficult to get our mind into order?
Our loved ones would not want us to grieve in hurt or pain, but grieve in the joy that they gave us, that they received and that they shared.
If we can put ourselves into the shoes of a bereaved person, we can make it easier on those we leave behind.   Grieving is part of the healing process and we can allow them to focus on this and on us rather than having to deal with the practicable issues associated with our passing.
You can have your ceremony and wishes documented and filed away, filed with your Will or given to your Executor or another person, giving you peace of mind.
As your Hobart Funeral Celebrant, I would like to be able to help you achieve this.